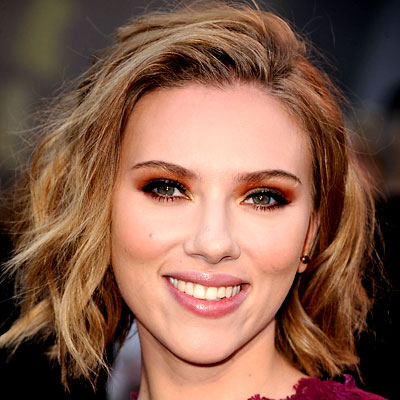 Vanessa Prudence McAdams
General Information
Full Name
: Vanessa McAdams
Nicknames
: Ness, Nessa, Adams.
Age
: 27
Sexual Orientation
: Bisexual
Birthday
: July, 22
Job
:
Play by
: Scarlett Johansson
Appearance
Hair Color
: Blonde
Eye Color
: Heterochromia iridum -Blue & Green
Height
: 5'3
Body Type
: Svelte
Distinguishing Markings
: Mole on cheek
Dress Style
: Classic, fitted.
Personality
Quirks
: Tugs earlobes, does origami out of dollar bills.
Likes
: Reading, Children, Peaches, Order and Nighttime.
Dislikes
: Lack of hygiene, The heat, Carbonated water.
Strengths
: Patience, Understanding, Passionate.
Weaknesses
: Hopeless romantic, Food, Her Family.
Basic Information
Description of your place of living
: Sizeable semi-detatched, Middle-class suburb with a soft aesthetic beauty
Personal History
:
Vanessa grew up in Wales with her identical sister, Yvaine and her two parents Hunter and Georgiana. She lived a semi-average life, did well in school but never really had a clear direction until her Grandmother was diagnosed with dementia and she realised she wanted to help people. She eventually did a Degree in Psychiatry and found a real passion for the subject; going on to get a PHD in it, working in the shadows of some of the world leading Psychologist and Psychiatrists, whilst she wrote her own dissertations, papers and and thesis's for journals, studies and Magazines.
When she was 17 her parents realised they could not concieve anymore children and so they adopted a boy named Gage who was 8 at the time; and neither Yvaine or Nessa got on well with him, both too stubborn to accept him at the time.
However years later and Gage and Nessa are closer than ever and have a really rich relationship, with Gage moving in with her - however Nessa's relationship with Yvaine is less that ideal with the two hardly speaking to each other despite the fact that they live so close.
Family and Friends
Family
: Hunter, Georgiana, Yvaine and Gage
Pets
: Narnia, Shakespeare and Yoda.
Friends
: -
Relationship
: -
Enemies
: -