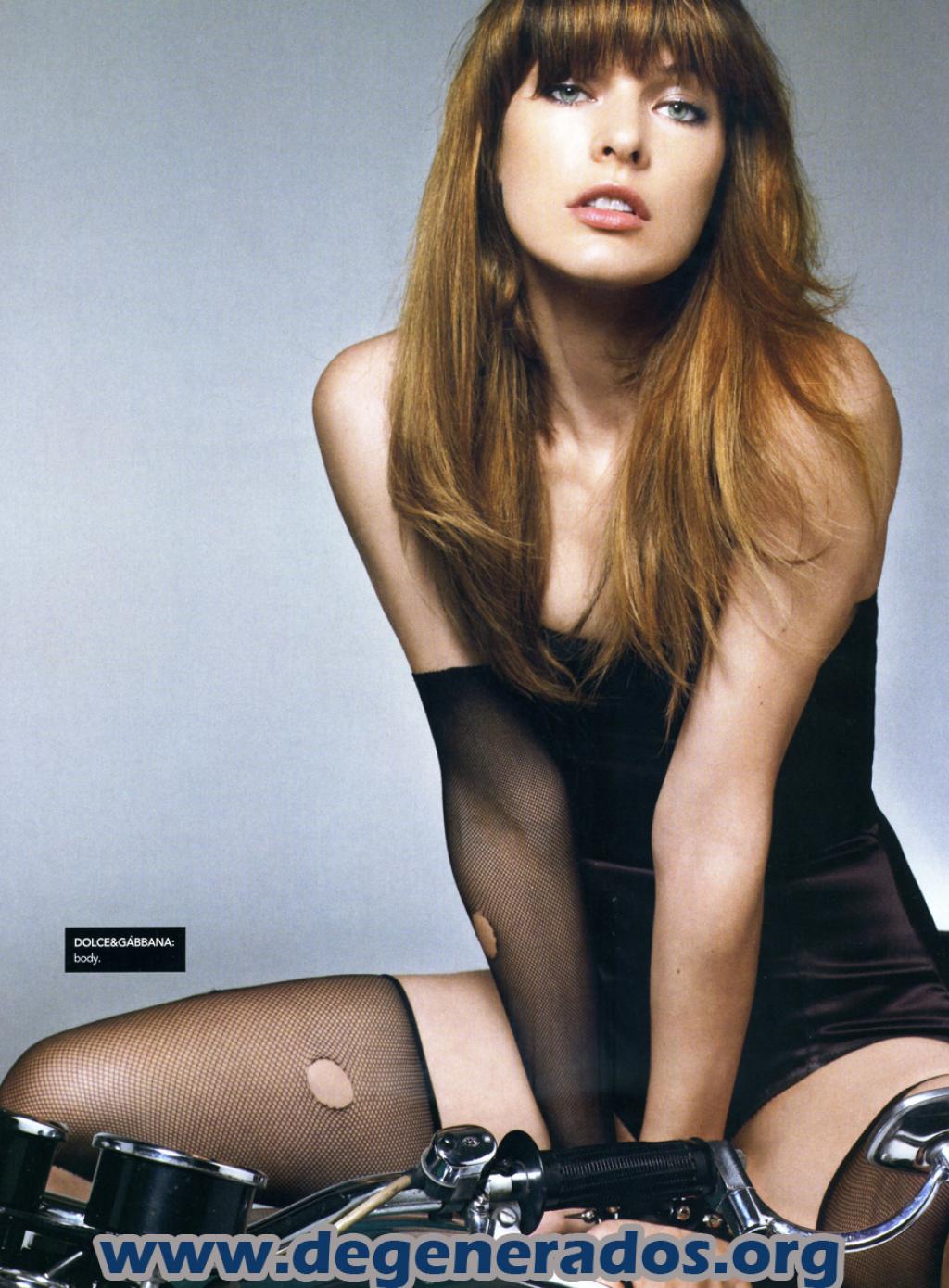 Kaylyn Lyra Sorenson
General Information
Full Name
:
Host: Kaylyn Lyra Sorenson
Alt 1: Mary
Alt 2: Samuel
Nicknames
:Kae
Age
: 21
Sexual Orientation
: Bi
Birthday
: June 22
Job
: Patient
Play by
: Milla Jovovich
Appearance
Hair Color
: Auburn
Eye Color
: Blue-Grey
Height
: 5'6"
Body Type
: Slender
Distinguishing Markings
: Mask Tattoos across her back
Dress Style
:
Host: Sexy, Leather and Lace
Alt 1: Feminine
Alt 2: Conservative, Masculine
Personality
Host:
Quirks
: Extremely flirty, Overtly sexual
Likes
: Sex, Reading, The Arts, Wicca
Dislikes
: Thinking about/admitting to her disease, Close-mindedness, Most Sweets
Strengths
: Strong Convictions, Open-mindedness, Patience
Weaknesses
: Denial, Gullible at times, Low Self esteem
Alt 1(Female child):
Quirks
: Plays with hands when nervous, chews on lips when thinking
Likes
: Candy, Playing, Coloring
Dislikes
:Mess, Outdoors, Dark
Strengths
: Listens well, Helpful, Easy to handle
Weaknesses
: Easily scared, Talks a lot, Too willing to please others
Alt 2(Male adult):
Quirks
: Runs fingers through hair when frustrated, chews on pens when thinking
Likes
: Reading, Staying active, Music
Dislikes
: Dishonesty, Heights, Silence
Strengths
: Confidence, Detail oriented, Strong willed
Weaknesses
: Temper, Pride, Stubborn
Basic Information
Diagnosis
: Dissociative Identity Disorder
Crime
: Attempted to kill Father, leaving him in a coma
Description of your place of living
: A small apartment she's lived in on her own since she was 18.
Personal History
:
When Kaylyn was a child her father had a bad temper and he was known to physically and psychologically abuse his wife and daughter. She was never able to imagine that it wasn't happening, but she was able to imagine she was somewhere else and had another life, and after some time, when she began thinking about this alternate world she would black out leaving her with no memories of her fantasy life. Kaylyn moved out of her parents' house the instant she turned 18, but the abuse didn't stop for her mother. Kaylyn knew her mother did not have strength of her own to, and she also knew that she was also unable to do anything about it.
One night she received a call from her mother telling her once again about her father's abuse. After this phone call the next thing she remembers was waking the next morning in her childhood home with blood on her hands and a police officer asking her what had happened. It was then that they discovered her D.I.D. She was lucky enough that her father was not killed as a result of her Alt's actions but he was deemed dangerous and she was placed in Shilling Lane Hospital.
Not long after her father fell into a coma, her mother found happiness with Robert Miller, a man who had nothing but respect for her and her daughter. The two have since gotten married, and had a son, Mark. Kaylyn is very happy for how things have panned out since the incident, but very much wants to return home.
Family and Friends
Family
:
Mother: Lynn Miller
Father: Allen Sorenson
Step-Father: Robert Miller
Younger Half-Brother: Mark Miller (18 months)
Pets
:
Friends
: N/A
Relationship
: N/A
Enemies
: N/A